Chatting Finances and Business With A Neurologist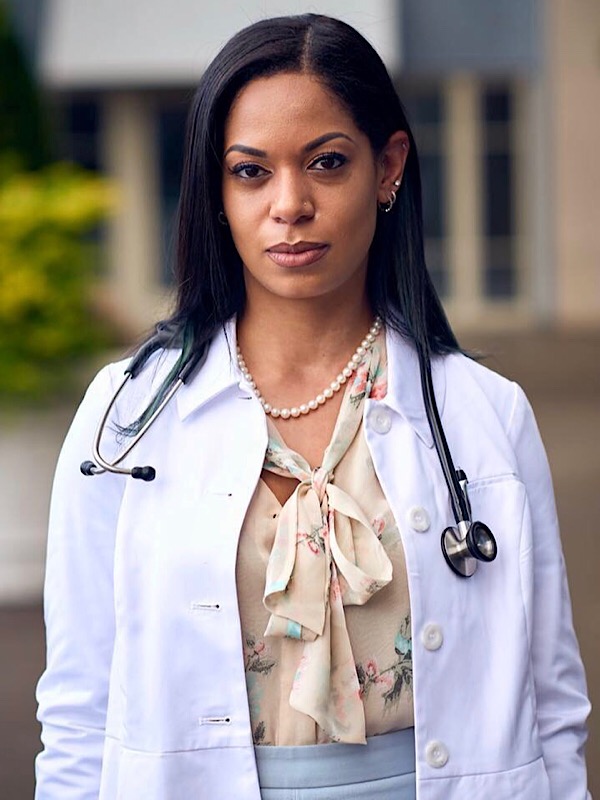 Name: Heather Horton, MD
Profession: Neurologist
I recently had the pleasure to sit down with Heather to discuss a range of business and financial topics covering where she is today, some of her personal goals and insight into her philosophy. I have known Heather for a number of years and our relationship has grown this past year as we frequently discuss business, have partnered on a couple of things, and I collaborated with her on her salary negotiations. Aside from being a friend and at the top of her profession, I mainly reached out to write this post on Heather for 4 reasons:
She is a brilliant doctor, but still has a sense of humility.  From what I have seen in my experiences, when one reaches the pinnacle of an industry, especially an industry as respected as medicine, it is easy for him or her to lose himself or herself and for pretentiousness to slowly rear its head. My experience with Heather has been quite the opposite and she has remained grounded, hence this feature on her. 
Mostly everyone is intrigued with the income that medical specialists take in, but there is not much insight into how these specialists think about money or what they do with this income. Everyone talks about "doctor money" but is anyone really taking these doctors aside and asking the follow-up questions?
She has a natural business mind and I could tell early on that she has the hunger to be as great in business as she is in medicine. Hardly anything is as encouraging as seeing true passion from someone. 
I am hoping that you can take something away from this post or receive a couple of nuggets that will be beneficial on your journey.
I asked Heather a quick series of questions and these were her un-edited answers:
Question 1: According to research and public disclosures, it seems as if the average salary range of a neurologist is between $250,000 – $310,000. Would you agree with this range?
Answer: I agree with those numbers, both of my positions have paid within that range. However, with the shortage of neurologists that we are currently experiencing, that window can definitely be widened to incorporate ranges up to 400-500k. That being said, if you're pulling that much income, you're going to work hard for it, so don't get trapped in the numbers game because that's only guaranteed for a short period of time.
Question 2: Making this amount of income at such a young age, what types of things do you and other neurologist spend your money on?
Answer: My house!! Lol. Most neurologists aren't very flashy. Usually we spend it on things people don't really see. Our homes, travel (there are tons of conferences in really nice places). I'm trying to invest so that I can get income other than my job and retire when I can still enjoy free time.
Question 3: A lot of people are striving towards similar financial goals, do you have any advice for them once they get there?
Answer: Be realistic. Invest wisely. Don't strain yourself trying to save. When you get there, don't blow your money. Develop a plan so that your money will last as long as possible and so that whatever you spend, is constantly being replaced.
Question 4: Do you have investment, business or brand aspirations outside of neurology? If so, can you share a few of them?
Answer: Definitely. But I can't divulge. I want to delve a bit into real estate and entertainment.
Question 5: From your experience, do other doctors in the profession talk a lot about investments, business or branding?
Answer: No. Doctors aren't very business savvy. They teach us how to practice medicine and that's it. We don't even learn about coding and billing in medical school or residency. Sad, but true.
Question 6: When it comes to maximizing your money, what are your thoughts on monetary risk taking? For instance, do you agree with taking risks to grow your money or simply saving your money to live comfortably?
Answer: When I was just starting out and still in training, I was conservative with my savings and investments because I was afraid to lose and have nothing to fall back on. Saving money is way too safe and seems like according to books, it takes too long to grow your money that way. Now, I'm into diversifying my portfolio and building money through investments and savings.
Question 7: Is there anything that you have learned from Jared surrounding business or investing? If so, can you share?
Answer: Jared recommended to me my first investing book. It was really helpful. I read the text and I listened to the audiobook. I have a much better understanding. I've discussed investing opportunities with him and have gotten good insight. We frequently discuss business opportunities, maybe one day we can get one going and make it big! He also helped me when it came down to contract negotiations for my new position.
Special thanks to Heather for your openness and candor. Good luck on your journey and we will be in touch soon.